Although primarily a painter, I began working with papier mâché in 1984 when I was thinking of just the right gift for my mother's 50th birthday.

Having shortly returned from studies in Guadalajara, my mind was bathed in the colors and simple folk art forms so prevalent in Mexico. I decided to create a fun large-scale sculpture of a Mexican style rooster in papier mâché as her gift, jokingly calling it the "four-foot cock."

The gift was, to say the least, a great surprise and delight. Though my mother has passed, I still have the piece in my personal art collection. Titled "Chantecleer", he is a version of the rooster who, in a French folk tale, awakens the sun every morning so that it can rise. Although that first piece was made with chicken wire and paper strips, it has lasted many years and several moves. Over the years I have created over 400 papier mache sculptures including complete installations with mural paintings and installations in museums and retail settings.

During my years in Colorado, I focused on mural painting and pleinaire watercolors. Teaching watercolors to eager adults holds a special place in my heart.

Now that I am in Pennsylvania, I intend to find a new way to express my creativity that will incorporate all these gifts.

You may see more by contacting the artist on my contact page, or by texting me directly at (520) 907-4906 or email me at themuench@aol.com.


My magical Irish Wolfhound Cullen (who passed over the rainbow bridge in July, 2023). He makes my heart smile always.

Here's the tempo behind the organization - Jammin' Joe - He is the collection department too!

The woman behind the creations - I am Muencharts 

Born in Albuquerque, New Mexico. 

Lived life: on the wild, sunny side mostly in Tucson, Arixone, then Parker, Colorado, and now finding my place in North East, Pennsylvania, USA.

Trained: Bachelor of Fine Arts degree from the University of Arizona, formal studies in Guadalajara, Jalisco, Mexico and Florence, Italy.  

Still kicking: Kristen has been working in the arts for over 30 years.

Interested in learning more?

Chanticleer

43" h x 21" w x 38" deep

photo by Kristen

Large Dancing Rooster

61" high x 46" wide x 31" deep

Owned by El Pollo Loco Corporate 

photo by Deb Whalen

About the Artist - Kristen Muench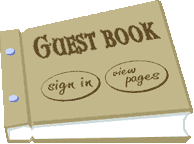 Don't be Shy! 

 Just let me know you were here!