Kristen Muench

www.muencharts.com

Studio: 303-955-0400 



Although primarily a painter, I began working with papier mâché in 1984 when I was thinking of just the right gift for my mother's 50th birthday.

Having shortly returned from studies in Guadalajara, my mind was bathed in the colors and simple folk art forms so prevalent in Mexico. I decided to create a fun large-scale sculpture of a Mexican style rooster in papier mâchéas her gift, jokingly calling it the "four-foot cock."

The gift was, to say the least, a great surprise and delight. Though my mother has passed, I still have the piece in my personal art collection. Titled "Chantecleer" - the rooster who, in a French folk take, awakens the sun every morning so that it can rise. Although that first piece was made with chicken wire and paper strips, it has lasted many years and several moves.

After several years and all pieces selling quickly, my husband suggested I do sculpture full-time. In 1995, I decided to give it a try. Having a strong German work ethic, a carport, plenty of glue and recycled shredded paper, I began working full-time on the sculptures. I have completed over 400 pieces.

Over the past decade I have done many exciting sculptures including complete installations with mural paintings. I create personal custom artwork for patrons collecting my work throughout the country. My murals adorn homes and businesses far and wide throughout the country.  I am truly having fun creating, learning and growing in the process.

You may see more by contacting the artist,

Kristen Muench 303-955-0400


These wonderful, Irish Wolfhounds, are my kids.  Faelan & Caleirose (left), and our NEWEST friend, Whynot, keep me living in present time,

We lost Faelan in early 2013 and miss him terribly.

Here's the tempo behind the organization - Joe, aka Pirate Joe and Jammin' Joe - and he's also the collection department.

The woman behind the creations - I am Muencharts with a cape to prove it.

Born in Albuquerque, New Mexico. 

Lived life: on the wild, sunnyside mostly in Tucson, AZ

Trained: Bachelor of Fine Arts degree from the University of Arizona, formal studies in Guadalajara, Jalisco and Florence, Italy.  

Still kicking: Kristen has been working in the arts for over 30 years.

Interested in learning more?

Chanticleer

43" h x 21" w x 38" deep

photo by Kristen

Large Dancing Rooster

61" high x 46" wide x 31" deep

photo by Deb Whalen

About the Artist - Kristen Muench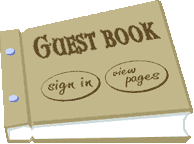 Don't be Shy! 

 Just let me know you were here!


"[Kristen] created a wonderful mural on 3 panels of my back yard wall. It fits the back yard perfectly and really is a work of art. She even incorporated use of neighbor's tree on the other side of the wall. It was very creative.


Kristen sent me several preliminary sketches to choose from. The preliminary sketches were also works of art. I framed one for my house in Las Cruces.

Kristen was very easy to work with and has a sunny personality. She was a hard worker and completed the project on time and within the cost estimate she gave me. If you are interested in a mural or large wall art or any type of art she is very creative and will work with your needs and suggestions.

I hope you are lucky enough to have one of her creations."






-A. Montgomery, Tucson, AZ   February 2014